Our story
In 2016, a mysterious team of cowboys decided to shake the world of audio.
And today we are about to market 0W1 audio D5, a smart portable speaker, a kind of "Music Box".
The 0W1 audio project really started in the summer of 2016.
Initially, we just wanted to make a small qualitative audio system.
On one hand there are high-end audio systems that are able to transcribe music in all its emotional dimension and but restricted to a small public of wealthy connoisseurs. On the other hand, there are plenty of bluetooth speakers that merely produce a sound without any sound stage, devoid of emotion.
We couldn't live anymore with this duality and decided to design a product that would meet the expectations of a wider audience, both male and female.
Our ambitious mission was to design a product whose quality would be close to that provided by those big stereophonic systems but that would be very compact, design, mobile and autonomous so that one could use it whatever happens, without 4G, WiFi, Bluetooth , smartphone, etc …
To achieve that goal, we had to add a hard drive that would allow music streaming in any circumstance.
The hard disk had to be able to be "fed" wirelessly.
The speaker had to be a kind of a NAS (network hard drive) running on batteries.
For this reason, it was necessary to embedd a computer.
We chose the Raspberry Pi after trying a large number of solutions.
We also had to develop a specific OS on a minimalist Linux base tuned so to achieve the audio quality according to the standards used for the DAW (Digital Audio Workstation).
We selected a few possible loudspeakers by their specifications first, then build their enclosures to finally retain one loudspeaker that fully met our expectations.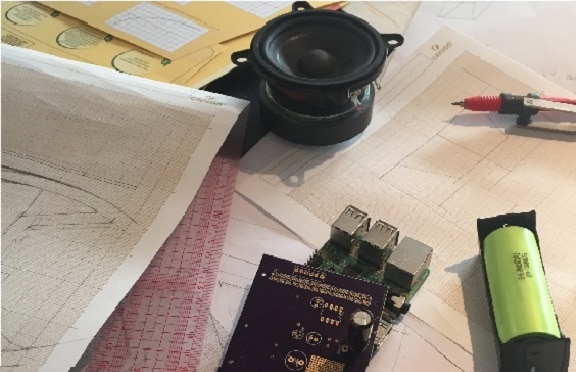 We then tested many different amplifiers in different technologies including purely discrete before to retain the one that provided the best value for money / bulk.
We finally designed the Digital to Analog converter after having also tested many solutions.
The idea underlying all this work was to obtain the NATURAL sound we were chasing at.
The quality of the sound should be obvious to anybody so that it could be the basis for a set of downloadable applications within the enclosure itself.
For sure, at the begining it was absolutely ugly !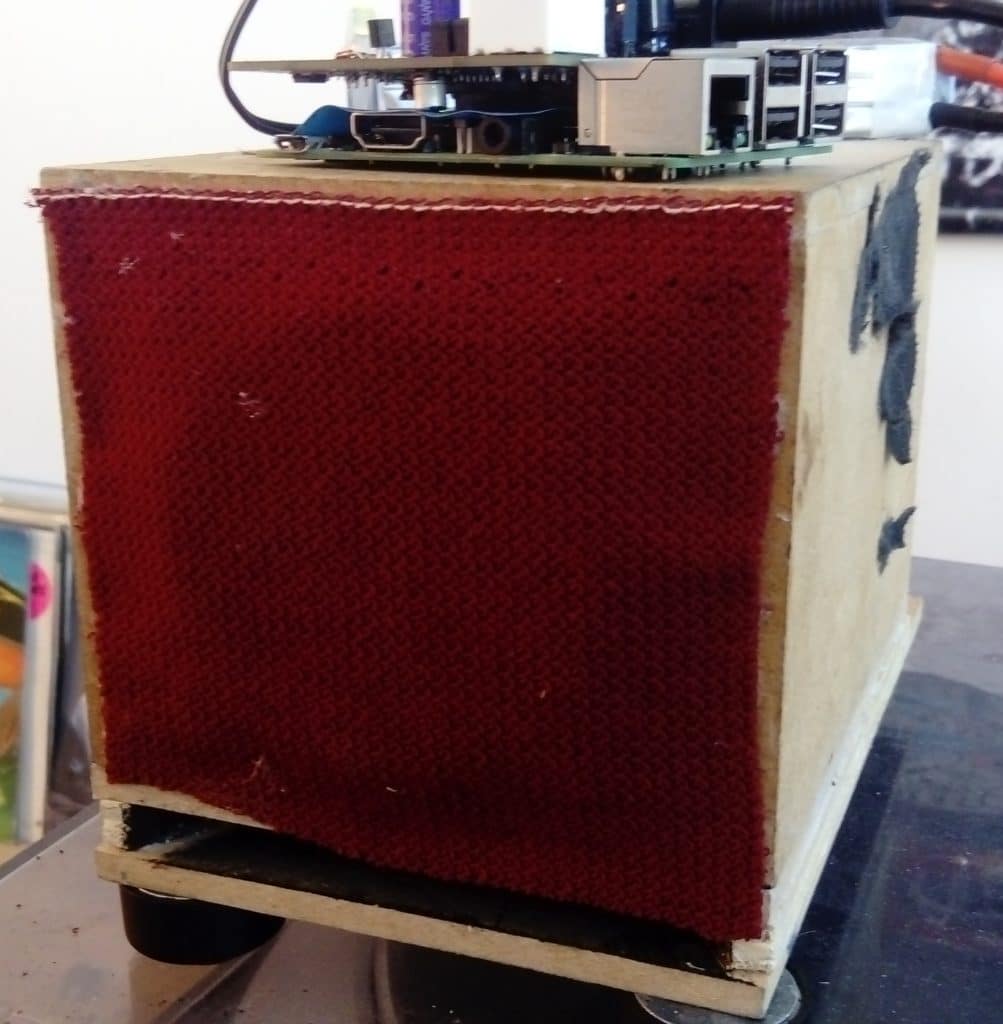 In November 2016, we demonstrated the first POC (proof
of concept) of a compact battery audio system at PCE that hosts our company until today.
It was absolutely hideous, but it already provided a very good sound for a product of 1L5 running on batteries.
We then managed to find a Designer to produce a speaker that aesthetically would meet the initial specifications and Inéha joined us to design and craft a small wooden speaker.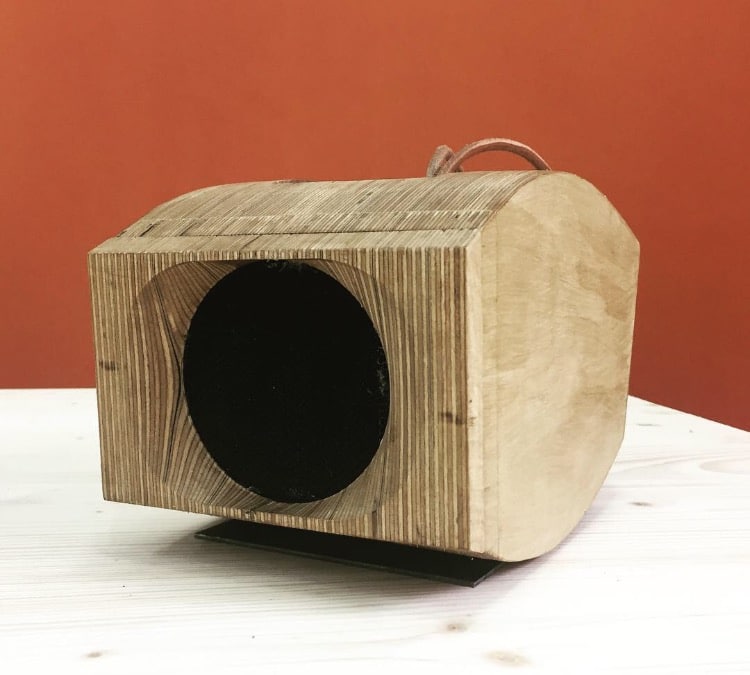 With Philippe, we began to demonstrate it everywhere, both privately and publicly.
A Vivatechnology first in June 2017 on the Orange booth.
At the "Son et Image Festival" in October 2017,
At various Pitch sessions like "RockStar Paris" where André Manoukian was especially seduced by the natural rendering.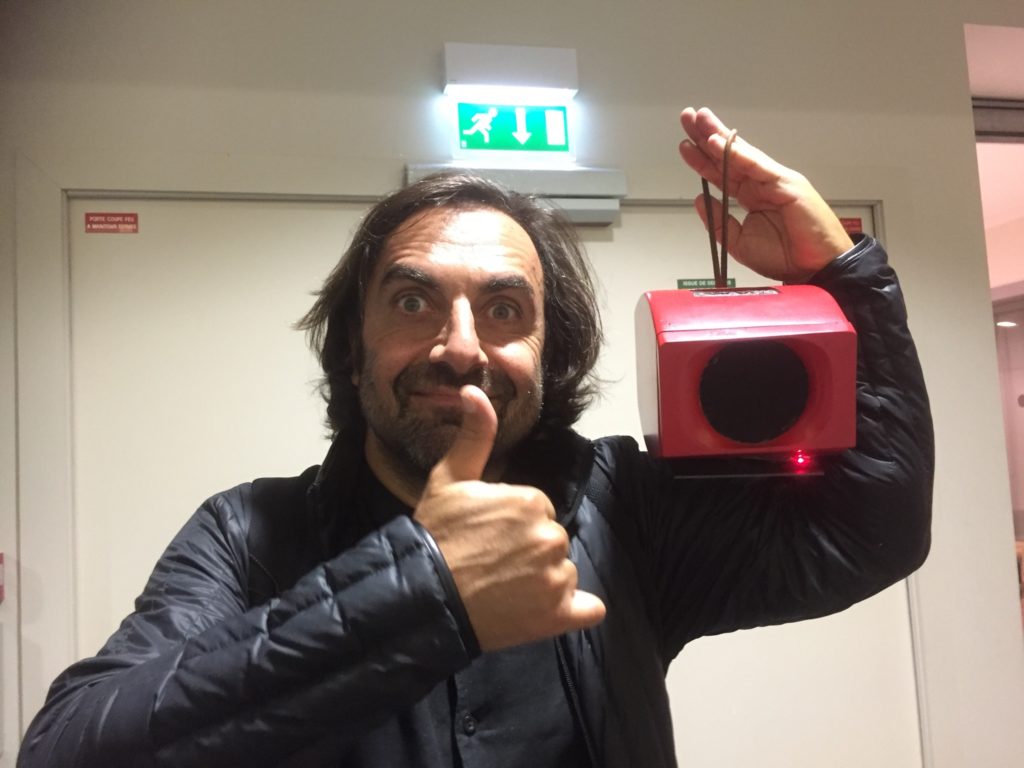 At the Kikk Festival in Namur in November 2017.
At the Radio France studio,
To Raphael Jonin, Sound Engineer
In the street in Avignon
etc …
All these meeting have been successfull.
But the design was not making unanimitys and the use of wood would make the product too fragile and expensive.
We then met, in September 2017, Sacha Lakic, internationally renowned designer, who agreed to sign the graphic Design of our smart portable speaker after listening to it.
In December 2017, he gave us his sketches.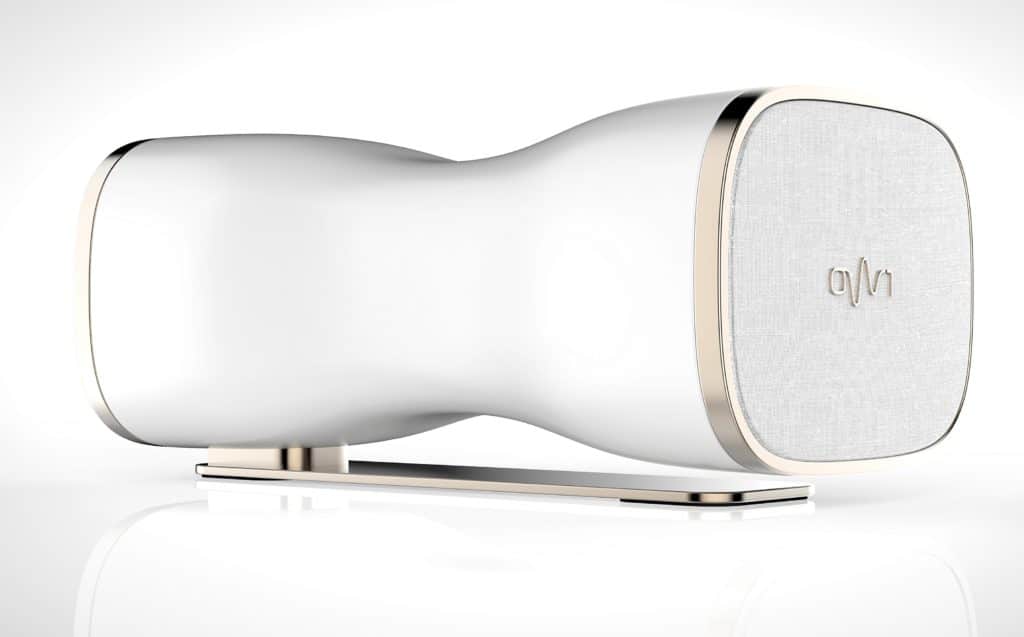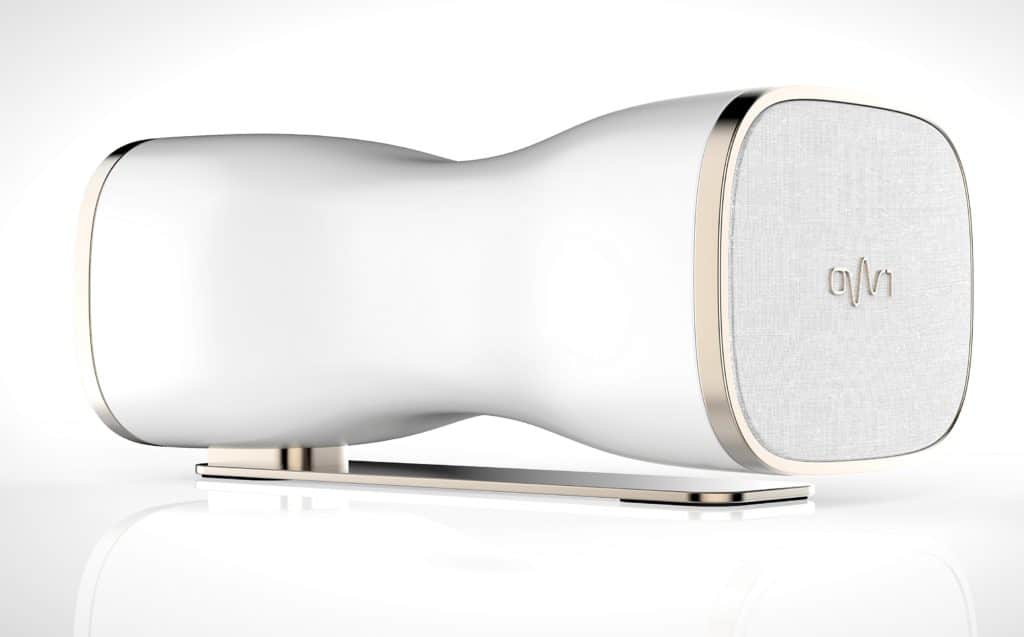 We got the help of Rémy who took care of the manufacturing of the aluminum elements while Antoine generated the 3D printing files.
And on January 7, 2018 we presented a first 3D printed model at the CES of Las Vegas under the aegis of French Tech Aix Marseille.
Following the CES, the Boulanger Group and Son-Vidéo.com confirmed their interest in marketing the finished product.
The time of industrialization could begin.
With Jérôme and Rémy we worked on the industrialization of the hull:
Creation of an internal skeleton to distribute vibrations towards the ground.
Rigidification of the internal walls,
Realization of test models always in 3D printing but according to the future plan of assembly planned for the plastic injection
Choice of the injection material
Improvement of editing process
Injection mold design.
With SL3J Systems we started the industrialization of electronics.
At CES 2019, we will present the pre-production version.
One day, you will too be listening to your music on a D5, the smart portable speaker capable of producing goose bumps, not noise !
in-house team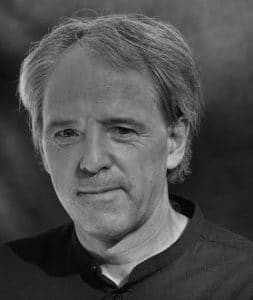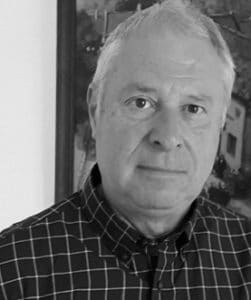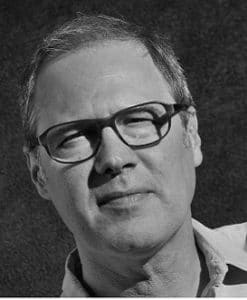 outside talents